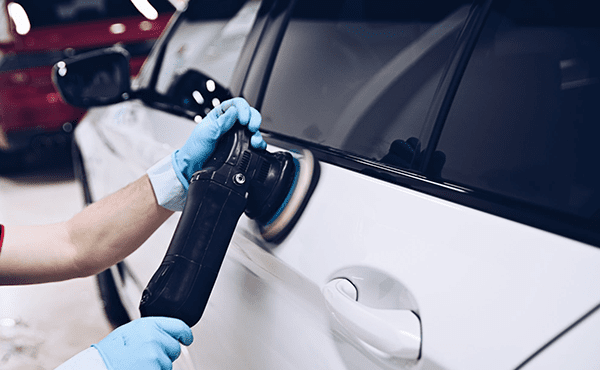 Home & Auto Detailing Services Oviedo
Experienced Hands-on Car Care
Detail Bros is a company highly skilled in making your car feel like new without having to spend top dollar. We are a trusted choice of people for exceptional auto detailing in Oviedo. Whether your car has the harsh effect of Florida weather including fading OR left-over sand from a day at the beach, we pride ourselves in delivering the best quality services to restore your vehicle to showroom like appearance – both inside and out.
We are fully aware of your busy schedule; therefore, our informed, supportive, and dedicated team members are always ready to provide you with excellent service. With our support, you don't need to waste your weekends on car washing and detailing, just go have fun with your friends and family, as Details Bros will easily come to you!
Why Auto Detailing Services?
Your vehicle becomes an investment once you buy it. But there are many factors that can depreciate your vehicle more quickly. Regular waxing of your vehicle's exterior, cleaning and protective treatment of interior surfaces will keep your vehicle looking new for the total length of ownership. And when it does come time to sell vehicles that have been routinely detailed always get top dollar. Stop squandering your weekend time cleaning your automobile yourself and let Detail Bros do the hard work for you!
We keep your investment safe as our experts care and focus on your automobile needs at a cost you can afford. We provide a proper exterior wax that not only looks good but provides a barrier between your cars paint and the harsh Florida sun. In addition, we are experts in disinfecting and removing unwanted smells from your car or truck. We pay attention to every small detail of your car needs, from interior to exterior, as our primary goal is to ensure every client is 100% thrilled with the result.
Exceptional Services We Offer
At Detail Bros, you can expect to get high-level detailing services for different kinds of vehicles. You can keep your vehicle in top notch shape with the support of our professional staff using state-of-the-art equipment and products.
Auto Detailing Service
Auto detailing service is performed for a significant part of the automotive industry. The detailed process involves cleaning, polishing, and maintaining the overall appearance of the car. It is an extensive process that includes a variety of services, such as vacuuming, shampooing, polishing, leather cleaning, metal polish, deodorizing, wheel cleaning, window detailing, automobile washing and more. Our auto detailing service in Oviedo plays an important role in shining up your vehicle as we give a professional touch to your car, which is why people trust Detail Bros!
RV Detailing Service
After a long road trip or too many months stored out in the hot Florida sun you RV is in dire need of thorough RV detailing. Our custom RV detailing service offers detailing unique to each customer. General services include soft exterior pressure washing, hand washing, awning cleaning, spot removal and waxing. Our interior services include vacuuming, shampooing, dusting, minor stain removal, disinfecting and deodorizing all surfaces including bathrooms and providing protective coating to surfaces effected by the sun. Let us keep your RV looking new again.
Pressure Washing Service
We carry various high-tech equipment to wash pressure wash the exterior surfaces of your home. Our pressure washing services in Oviedo effectively remove build-up on your home or driveway restoring the original colour and condition and will have your home looking the way it did when you first moved in. Easily retore the look of your home and protect your investment for the long term.
Why Choose Us
100% Satisfaction
Client satisfaction is our top priority; hence we strive to deliver exceptional Auto & RV detailing services at the best price. We promise to leave you with a 100% happy with the work performed.
Comprehensive Service
At Detail Bros, you have lots of different types of auto detailing services, including RV detailing and pressure washing in Oviedo, FL, and more.
Great Rating
We are trusted by local to ensure we will deliver high-end quality services to our clients. We take pride in being people's NO.1 choice for auto & RV detailing.
Cost-efficient
Don't worry if you have a tight budget! We at Detail Bros deliver budget-friendly services of auto detailing, pressure washing, and RV detailing in Seminole County.
Detail Bros – Serving Oviedo FL and surrounding Seminole County
From pressure washing to auto & RV detailing, you can expect high-end care top-notch services at Details Bros. We ensure to meet the needs of our clients. So, call us and schedule your appointment today!